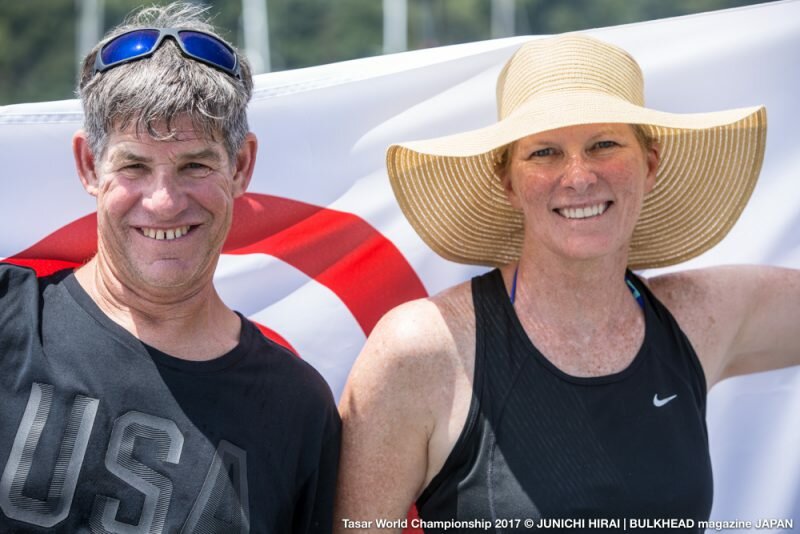 Jonathan & Libby Johnson McKee, USA2597 wins Tasar World Championship 2017 in Gamagori, Japan. The MaKee is now four times Tasar World champion.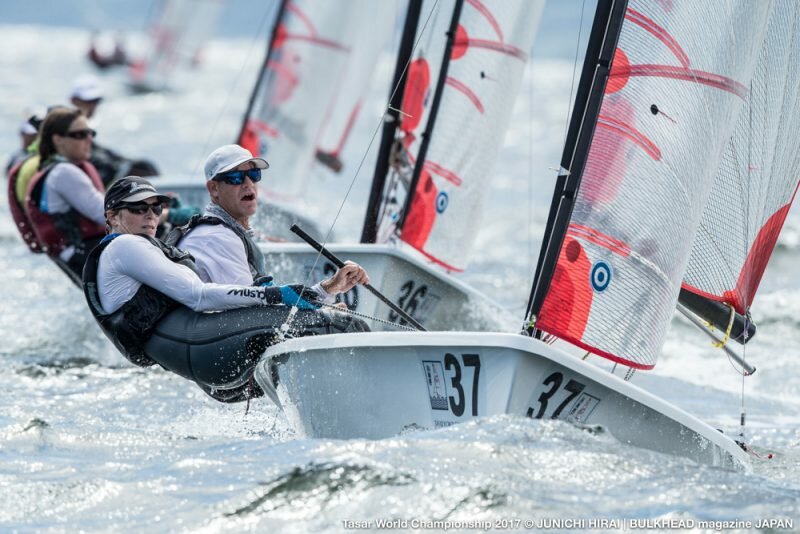 Tasar sailors are wishing breeze blows but unfortunately it's no wind and no race for the final day of the Tasar World Championship 2017. The event concludes by 11 races (two races cut) so yesterday's result is the final.
"We are really happy. We were tired but this is more than expected," said Jonathan. "We are just expected have great time here because we love Japan. Also we are the tops of the world, really? We won!? Wow!" add Libby.
"We start sailing Tasar before we were married about 29 years ago and we've married for 27 years and still sailing together. Hopefully we could do hike out to get older," said Libby with smile. Jonathan also said "We keep sailing Tasar for many years come and will never walk away this community."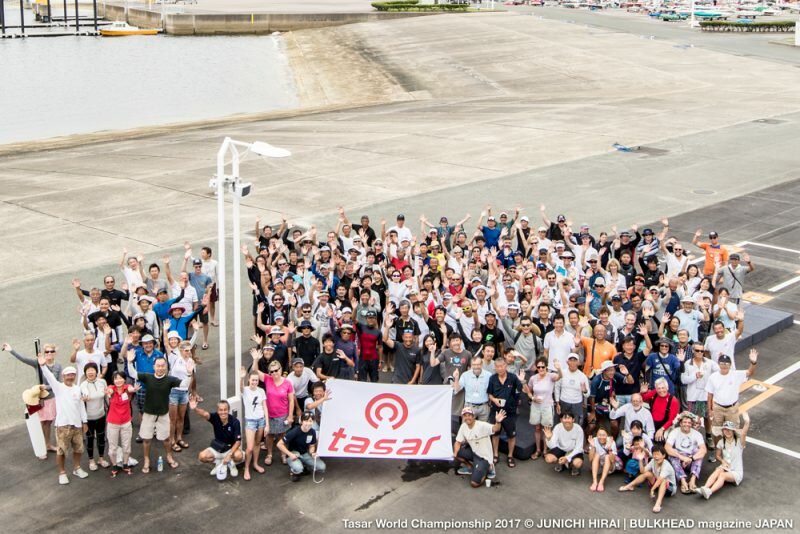 Runner up is Chris Dance & Jeremy Elmslie, AUS2858 and third place is Robert & Nicole Douglass, AUS2848. Come from cool winter to very hot summer, Aussies are just missed the top of the podium.
Next Tasar world held in Hayling Island, Great Britain in July 2019. Some of Tasar sailors already started to make plan to go there.