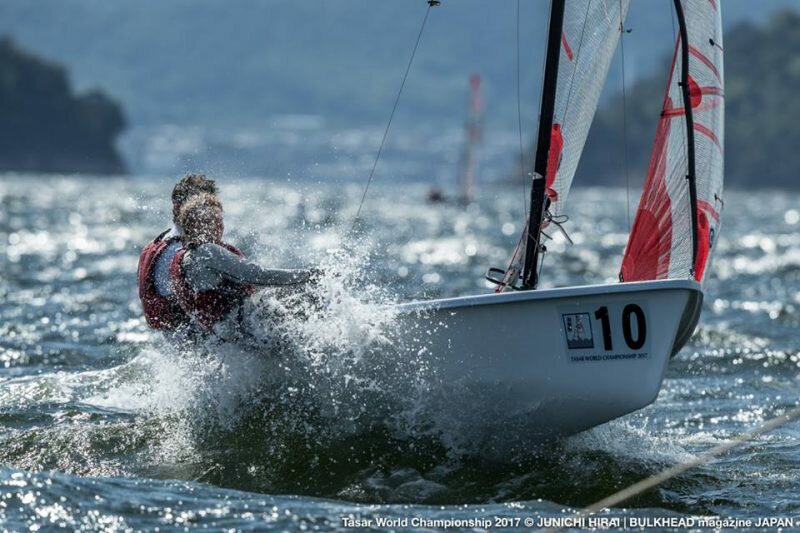 One third of the competitors retired for the third race of the day, the third race day of the Tasar World Championship in Gamagori, Japan. Over 20 knots breeze with 1.5m waves provide interesting races for top group but it's too much for many Tasar sailors. After tough day everyone enjoyed traditional Japanese style party, as social program.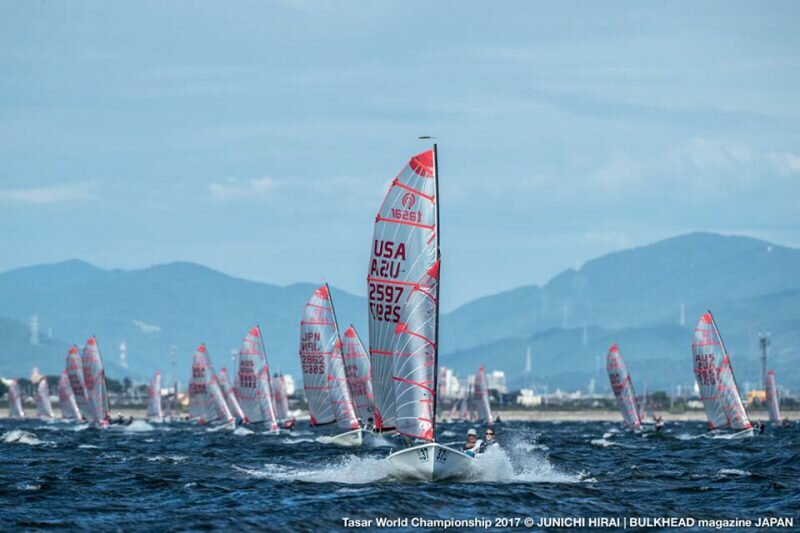 Olympic medalist, Jonathan & Libby Johnson McKee, USA2597 correct 2 more wins today. The MaKee race 5-1-1 and got 6 point after 9 races they keep top of the reading table.
Chris Dance & Jeremy Elmslie, AUS285 race 6-3-2 today. They are 12 point behind the MaKee, second overall. The third overall is Robert & Nicole Douglass, AUS2848. The Douglass race 8-4-11 today and got 33 point.

Hiroshi Takahashi & Hiroyuki Sugiura, JPN2809 win the first race of the day, the 7th race of the event. Current Japanese champion move up 5th place, 39 point now.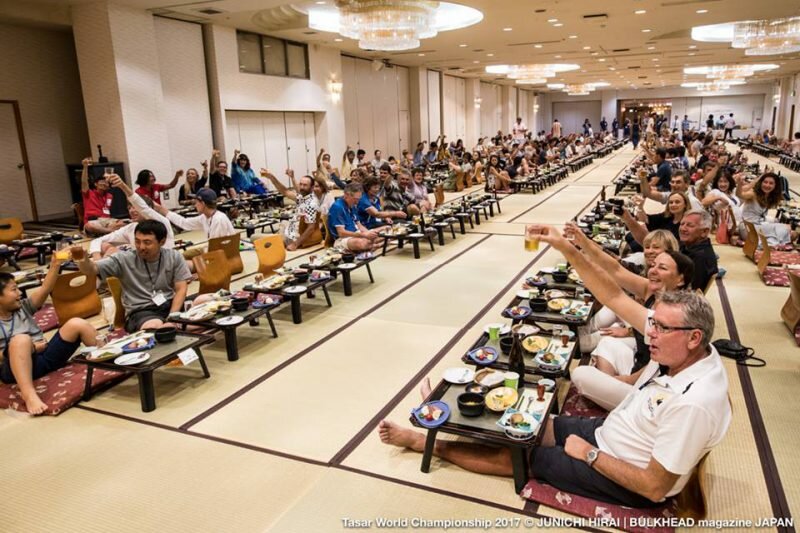 Tomorrow, on Friday 4 August is lay day. Race restart on Saturday 5 August.