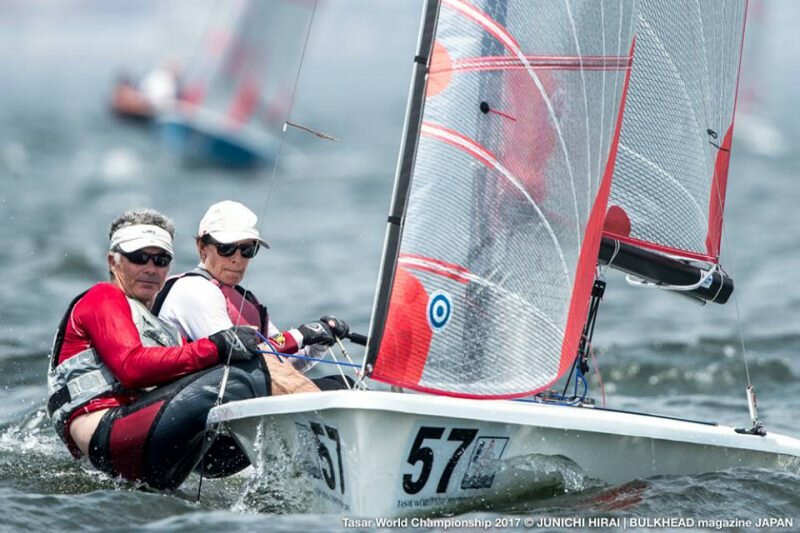 Hot and humid Japanese summer continues in Gamagori and finally racing got under way on the race day one of the Tasar World 2017. Three races completed 10 to 16 knot form WSW. A veteran pair from Victoria, South Australia, Heather Macfarlane and Chris Payne, AUS2883 is top of overall table on race day one. They sail very steady and got 2-5-3, total 10 point.
Jonathan & Libby Johnson McKee, USA2597 did an excellent job of race one and two, both race were top finished. But race three was 10th. They got 12 point and second overall.
"It was bad start also we got penalty at the third mark. But we enjoy racing very much in Japan" Jonathan said.
Another second overall is the current Tasar World Campion, Chris Dance and Jeremy Elmslie, AUS2858. They got 8-2-2. Famer world champion, Robert & Nicole Douglass, AUS2848 race 4-7-6 and got 17 point. A smiley dad and a cheerful daughter is 4th overall.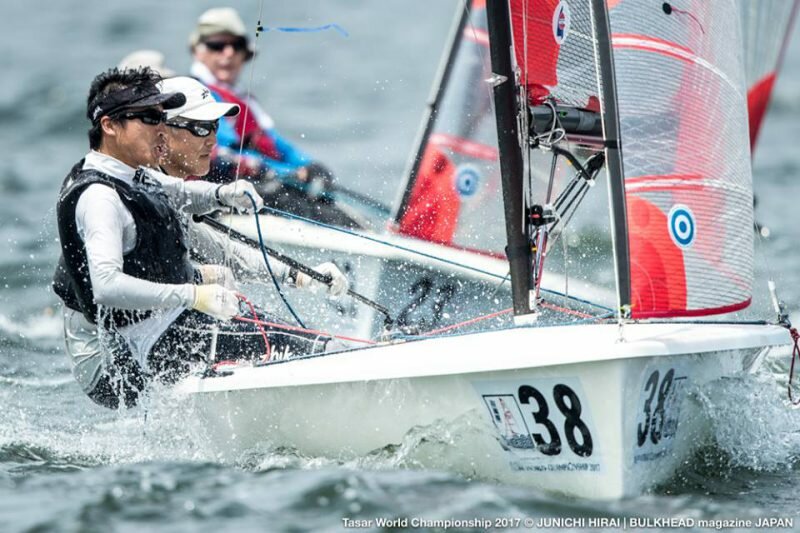 Hiroaki Sato and Yasuyuki Muragishi is the highest Japanese competitor, 6th overall.
"Top 10 group is very competitive. Our boat isn't inferior speed so we are still within range to be the first Japanese world champion" said Hiroaki and Yasuyuki.
Taro Yamamuro and Koshi Yoshida, JPN2736 is 9th overall. Hiroshi Takahashi and Hiroyuki Sugiura, JPN2809 is 10th overall. They are also arming to win the event.
Some of Tasar sailors are exhausted because three races and a couple of teams are suffered by boat damage. But everyone look forward to attend after race presentation. As 1 August, 18th and 81st place of each race received Japanese traditional crafts. A lot of Tomato, cucumber and watermelon give out to competitors for free. Hot day but Tasar sailors can be cool down end of the day.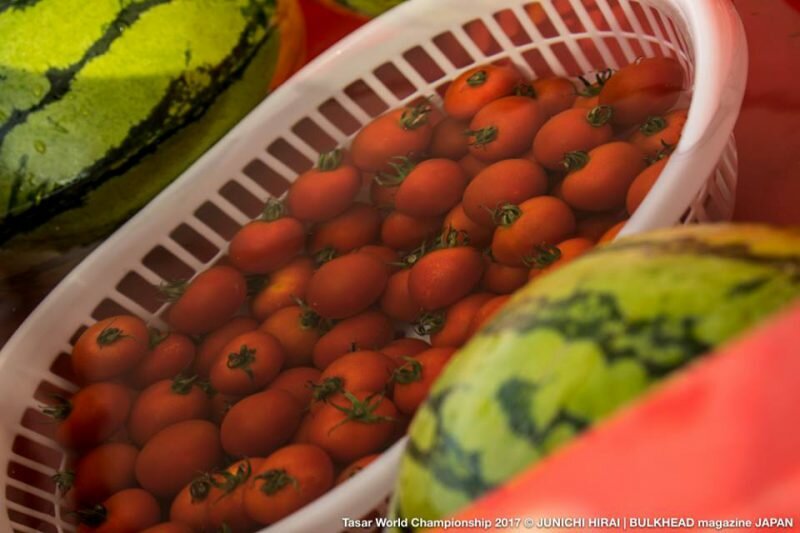 Official Photos and Movies can be seen on
Tasar World 2017 Gallery
Results can be seen on
Tasar World 2017 Results