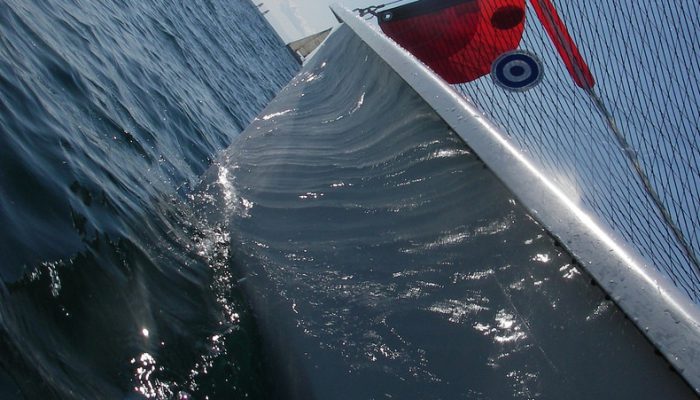 INVITATION –
We would like to invite you and your club to come to Japan and participate in the Gamagori Tasar World Championship 2017. Gamagori is located in Aichi Prefecture, which is in the middle of Japan and is a crossroads between the culture of eastern and western Japan. Facing a National Park "Mikawa Bay" surrounded by two Peninsulas, Gamagori offers four hot springs and a marine resort. There is a large container terminal that exports cars right nearby and which would be convenient for foreign competitors to ship their boats to the venue. The regatta is scheduled to take place just after the rainy season in the beginning of summer. The hot temperature may be a challenge for some of you but it will provide us with beautiful clear skies and a stable sea breeze.
Since Tokyo was selected for the 2020 Summer Olympic, we are now in a festive mood over lots of international sporting events. The Gamagori Tasar World Championship, taking place at one of the major yacht racing spots in Japan, is not an exception and well-experienced race management team will ensure top quality races that are expected to well satisfy competitors.
---
OMOTENASHI –
Some of you may have heard of a word "Omotenashi", a term expressing the spirit of Japanese selfless hospitality. I would like to reiterate the word used in the candidature speech for the 2020 Tokyo Olympic Games in order to express Japanese Tasar sailors' enthusiasm to welcome sailors from overseas. With us, you'll have great time experiencing Japan that you'll never have as an ordinary tourist. Japan is the only Tasar region in Asia and it would be a good opportunity for sailors from across the globe to enjoy our unique culture. You will enjoy well-balanced and healthy Japanese cuisine, which was recognized and added into the UNESCO's Intangible Cultural Heritage list. You cannot miss the hot springs baths near the sailing venue and comfortable stay in a Japanese traditional hotel as well as exchanges with locals. In this way, Japanese culture will add spice to the World Championship. It is going to be an unique and most memorable event for all the participants.
We look forward to welcoming you all to Gamagori in the summer of 2017!
If you have any questions, please feel free to contact us.  icon-arrow-circle-right Contact Form